Call for sponsors & exhibitors
OLIGO 2020 OXFORD encourages demonstration of R&D and laboratory supplies related to MOLECULAR BIOLOGY and OLIGONUCLEOTIDES, and invites commercial sponsorship. You are invited to choose from a variety of highly-competitive sponsorship packages listed below. If your needs are not covered by the offered packages please contact us in the first instance and we shall do our best to develop a package to suit your requirements.
Sponsorship packages
>Gold: Includes a speaker slot AND an exhibition stand (max 2)
>Silver: Includes a speaker slot OR an exhibition stand (max 2)
>Bronze: Includes an exhibition stand
>Exhibition stand
>Delegate Bags (max 2)
>Delegate Badges (max 2)
>Event Documentation (max 2)
For a booking form and packages please email at:
---
2020 Sponsors
Gold Sponsor and exhibitor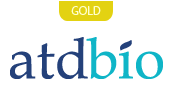 ATDBio specialises in the synthesis of complex DNA and RNA oligonucleotides, aptamers and modified triphosphates for demanding applications. Trusted by leading biotech companies, academic institutes and clinical laboratories worldwide, we work in partnership with our customers to design and deliver products that meet their unique requirements. Product quality and purity are assured through our state-of-the-art, ISO9001-certified production facilities. Contact us at www.atdbio.com.
---
Gold Sponsor and exhibitor
Agilent Technologies
 is a leading supplier of life science technologies, providing solutions for gene expression, proteomics, metabolomics and informatics that optimize sensitivity and workflow productivity. Key products include: whole genome and custom microarrays, scanners; HPLC, LC/MS/MS and HPLC-Chip/MS; ion trap and TOF mass spectrometers; lab-on-a-chip products; reagents; and data analysis software. Information about Agilent is available on the web at www.agilent.com.
---
Silver Sponsor and Exhibitor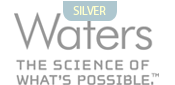 Waters offer innovative and powerful solutions based upon LC, LC/MS, separations and informatics tools designed to address the multi-faceted analytical needs of a modern laboratory – from synthesis to characterization, analytical development and quality control– and to keep pace with the regulatory changes that impact development laboratories. Our solutions are designed specifically to provide more accurate results and simplify your analysis – thereby increasing your productivity. Whether you are looking at confirmation of an oligonucleotide structure or purity through to full characterisation experiments and quantitation of impurities, we offer a total solution for your laboratory.
---
Exhibitor
Eurogentec is an international company founded in 1985 and part of Kaneka Corp. since 2010. Headquartered in Liege (Belgium) it provides products and services to scientists involved in the life science research, molecular diagnostics and therapeutic developments. Eurogentec has production sites in Europe and United States of America.
The company is recognized as one of the major suppliers in the field of genomics and proteomics as well as a trusted US FDA inspected Contract Development and Manufacturing Organization (CDMO) for the bio-production of pharmaceuticals (vaccines and medicines).
---
Media Sponsors
Invitation to submit an article to the journal Aptamers
We invite you to submit your research to the journal Aptamers (ISSN: 2514-3247), which is a new official open-access journal of the International Society on Aptamers, dedicated to publishing peer-reviewed research and reviews on all aspects of aptamer research.
We are happy to waive basic open access publication fee until 30 September 2020 for Oligo 2020 and Aptamers 2020 delegates, as long as the manuscripts are prepared according to the guidelines for authors.
---