atdbio  – Digital Stand
ATDBio is a leader in complex oligonucleotide synthesis recently acquired by Biotage, a global impact tech company based in Sweden. The acquisition provides Biotage with expertise in highly complex DNA and RNA production. ATDBio's founders in Biotage are continuing to work with existing and new customers on molecular diagnostics, nucleic acid-based therapeutics and next generation DNA and RNA sequencing technologies. Biotage offers solutions for customers in drug discovery and development, alongside analytical, water and environmental testing. Biotage is contributing to sustainable science with the goal to make the world healthier, greener and cleaner – HumanKind Unlimited.
ATDBio was founded in 2005 by Professor Tom Brown (Snr), one of the world's leading nucleic acids chemists, Dr Dorcas Brown, an expert in oligonucleotide synthesis, Dr Tom Brown (Jnr) and Dr Asha Brown. It has state-of-the-art ISO9001-certfied laboratories in Oxford and Southampton, UK. The company has unrivalled experience in the successful design, synthesis, and delivery of complex oligonucleotides and modified triphosphates for demanding applications. Their technical experts work with customers to understand their precise application and apply ATDBio's extensive knowledge of nucleic acid chemistry to deliver the optimal solution. Their customers include some of the world's most important and innovative biotech companies, academic institutes, and clinical laboratories.
During the pandemic ATDBio has been making nucleic acid primers and probes, working with customers to help them develop simpler, faster and more accurate diagnostic methods. Growth is also being driven by development of next-generation nucleic acid molecular diagnostics and therapeutics, plus gene-editing technologies. Recent developments at the company include funding from Innovate UK, the UK's Innovation Agency, for a novel method of rapid, efficient and automatable production of large quantities of oligonucleotides for COVID-19 testing.
---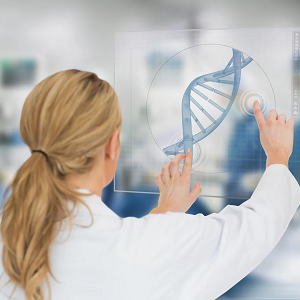 Synthesize High Quality Complex Oligonucleotides. ATDBio and Biotage are your Partners for Oligo design. Our world-leading R&D expertise will help you synthesize the complex oligonucleotides your work demands.
---
Brochure
PPS674 – Oligonucleotide brochure
---
Meet the team
Dr Christian Scherling
Email: christian.scherling@biotage.com

Dr Daniel Singleton


Email: daniel.singleton@biotage.com
Dr Nittaya Gale
Email: nittaya.gale@biotage.com
Dr Tom Brown Jnr
Email: tom.brown@biotage.com
Dr Nicolò Zuin Fantoni
Email: Nicolo.Zuin-Fantoni@Biotage.com
---