Public engagement with science (Toxinology)
On Sunday morning 27th September, the session at the magnificent Sheldonian Theatre will be freely open to the public and advertised as a "public engagement with science" event.With the help of the head master and head of Biology at Magdalen College School, this event will be publicised among most Oxfordshire (and adjacent) state and private schools. We will invite interested 6th formers and hope to ignite in them an interest in toxins and Toxinology's wide range of cognate disciplines (from proteomics to behavioural zoology). Entry to this event is free.
Provisional timetable
09.00: Welcome by the Lord Mayor of Oxford – Councillor Rae Humberstone
09.05: "Snakes and primates: a deadly 80 million-year-long dialogue" by Harry Greene (Cornell). Harry has written a best seller "Snakes: The Evolution of Mystery in Nature" (University of California Press, 1997 http://www.ucpress.edu/book.php?isbn=9780520224872 ).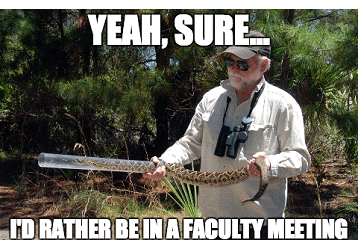 10.00: Interactive discussion "Venoms: deadly, but fascinating and potentially life-saving!"
The discussion will be chaired by Professor Jeremy Farrar, OBE, FRS, Director of the Wellcome Trust.
To highlight the paradox of venoms: on the one hand, they are a danger to human life, on the other hand, venomous animals and their venoms are endlessly fascinating to evolutionists, neurophysiologists, pharmacologists, biochemists and other basic scientists. Venom toxins may also inspire the development of new life-saving and palliative drugs, such as ACE-inhibitors (for treating hypertension), exenatide (for type II diabetes mellitus), botox for neurological diseases and Prialt for terminal pain.
Discussing this paradox:
>Professor Dr Dietrich Mebs (Frankfurt): "What the hell is toxinology?" 
>Professor David Warrell (Oxford): "Deadly and damaging venoms"
>Professor Alan Harvey (Strathclyde/Dublin): "Toxins as drugs"
>Professor Chris Shaw (Belfast): "The evolutionary magic of frog skin toxins"
Audience's questions and general discussion.
Chairman's conclusions.
11.30: Oxford style public debate – How and why did snakes get their venoms?
The motion "This House believes that venom originated only once in the course of reptilian evolution"
This debate will be chaired by Professor David MacDonald, CBE, Professor of Wildlife Conservation and Director of the Wildlife Conservation Research Unit, Department of Zoology, University of Oxford.
Proposers: 
i-Bryan Grieg Fry, Melbourne
ii-Kartik Sunagar, Jerusalem
iii-Timothy N Jackson, Melbourne
Opposers:
i-John Mulley, Bangor
ii-Adam Hargreaves, Oxford
iii-Scott A Weinstein, New York
General discussion for and against the motion followed by a vote.
Entry to this event is free – no registration required.